MODEL DC-700 Electric High Frequency Vibrator
Single Phase • Low Amperage Draw • 12 & 24 Volt
A Versatile and Durable Solution - VIBCO's Silent Electric vibrators are totally enclosed and can be used inside or outside, in dust, dirt, rain or snow. They solve a wide variety problems - speeding the flow of bulk materials in agricultural tenders, trucks, and through any size bin, hopper or chute, as well as packing material in drums and bags, consolidating concrete, aiding the efficiency of material through screens - whatever your challenge, VIBCO has an electric vibrator solution.

VIBCO electric vibrators are long lasting and provide years of service under even the toughest conditions. We even offer some models specially designed for corrosive environments. Electric vibrators typically have 2-3 times the life expectancy of air-operated units.

VIBCO's Unmatched Depth and Breadth of Electric Vibrators - With more than 150 electric models to choose from, VIBCO has an electric vibrator to suit your specific needs including adjustable speed and force, heavy duty, high frequency and explosion proof models. VIBCO's Big Bertha™ Dumpbody Vibrators and SandBuster™ Spreader Hopper Vibrators are perfect for trucking and mobile applications.
With these answers - and perhaps a photo or two of your equipment captured on your phone - we can get you the the help you need. Check out our Virtual Van Visit page, to see how we give you easy to follow 1, 2, 3 step-by-step mounting procedures. We also can give you an Instructional Manual page that can answer many of your questions. If you want to see how our DC-700 appears in our general catalog, click here for the Catalog Page.

We can also take you to our Catalog Website where you can download a digital version of all of our catalogs or order your own printed copy. Our 80 page color version is also availabe in French (Canadian) and Spanish as well as English with key charts in Imperial (inch) and metric.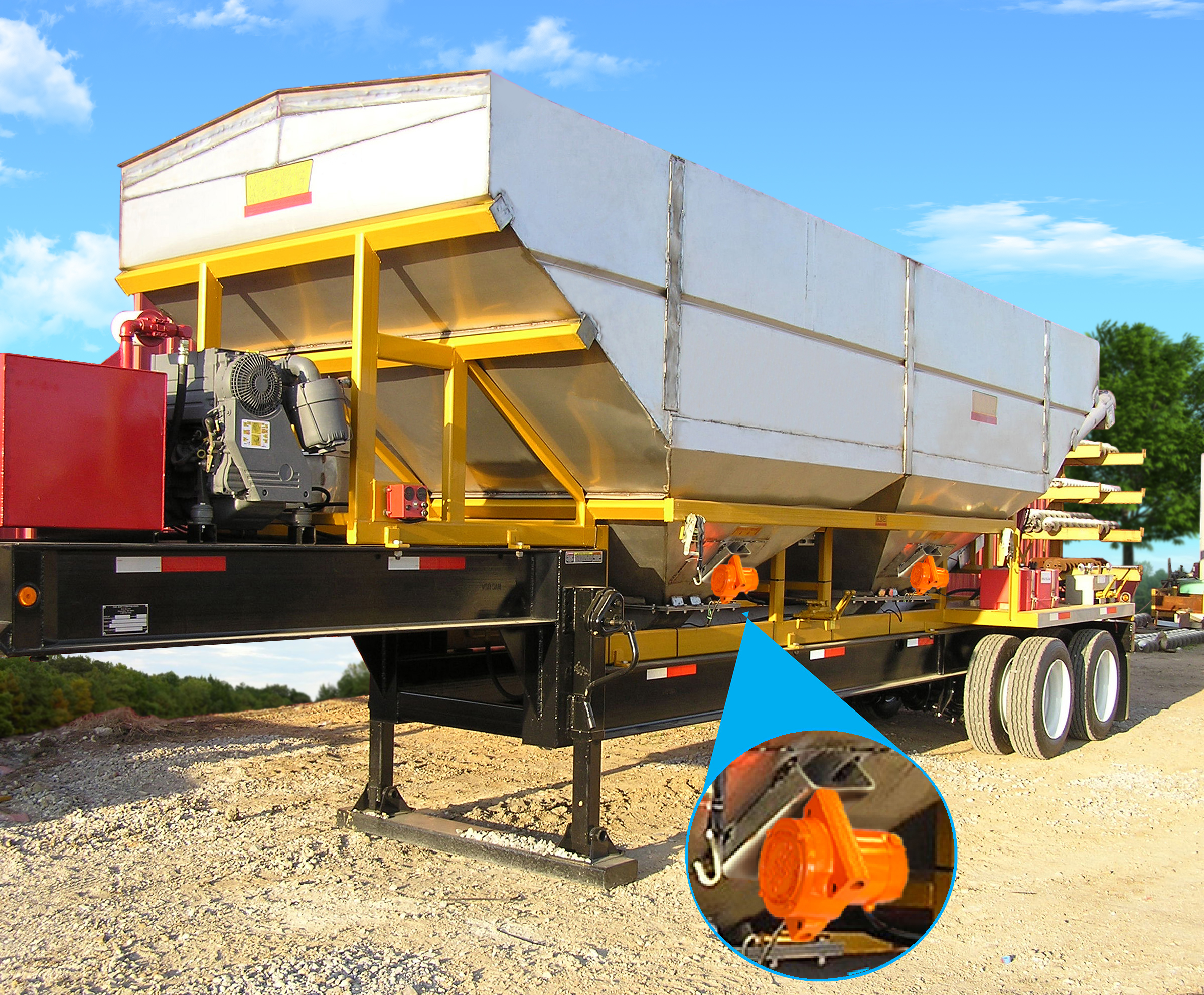 As with all VIBCO vibration equipment, our units are 100% manufactured in the USA under strict quality standards - just as they were when we started this venture in 1962. We hold numerous US and Foreign Patents and are continuing that innovative spirit with a new generation of engineers, and solid craftmen and women.
When you place your order, many of our models are available in stock to ship the same day or next day to get them in your hands quickly. And if you have any questions, our technical support is there for you 24 hours a day!1-401-539-2392